pad Thai
What can I say? Simply delicious.
This is a very dynamic dish. If you like chicken or beef or fish it'll taste delicious. If you don't, with firm tofu will also taste delicious. You don't like peanuts? Don't add them. More lime? Sesame seeds? whatever you like!
Ingredients:
-Rice noodles
-Protein of choice (I used chicken)
-3 tbsp sesame seeds
-1 tablespoon of minced ginger
-1 tablespoon of minced garlic
-2 tablespoons of tamarind paste (this one is very important, but I've read you can substitute with ketchup)
-1/2 cup scallions
-2 eggs (optional)
-1 tbsp sesame or peanut oil
-2 tbsp of Tamari soy sauce (more for after)
-3 tbsp of fish sauce
-Chilli powder (I used coban)
-Peanuts (your choice)
Boil water. Once boiling, place your noodles and cook for no more than 4 minutes. Set aside.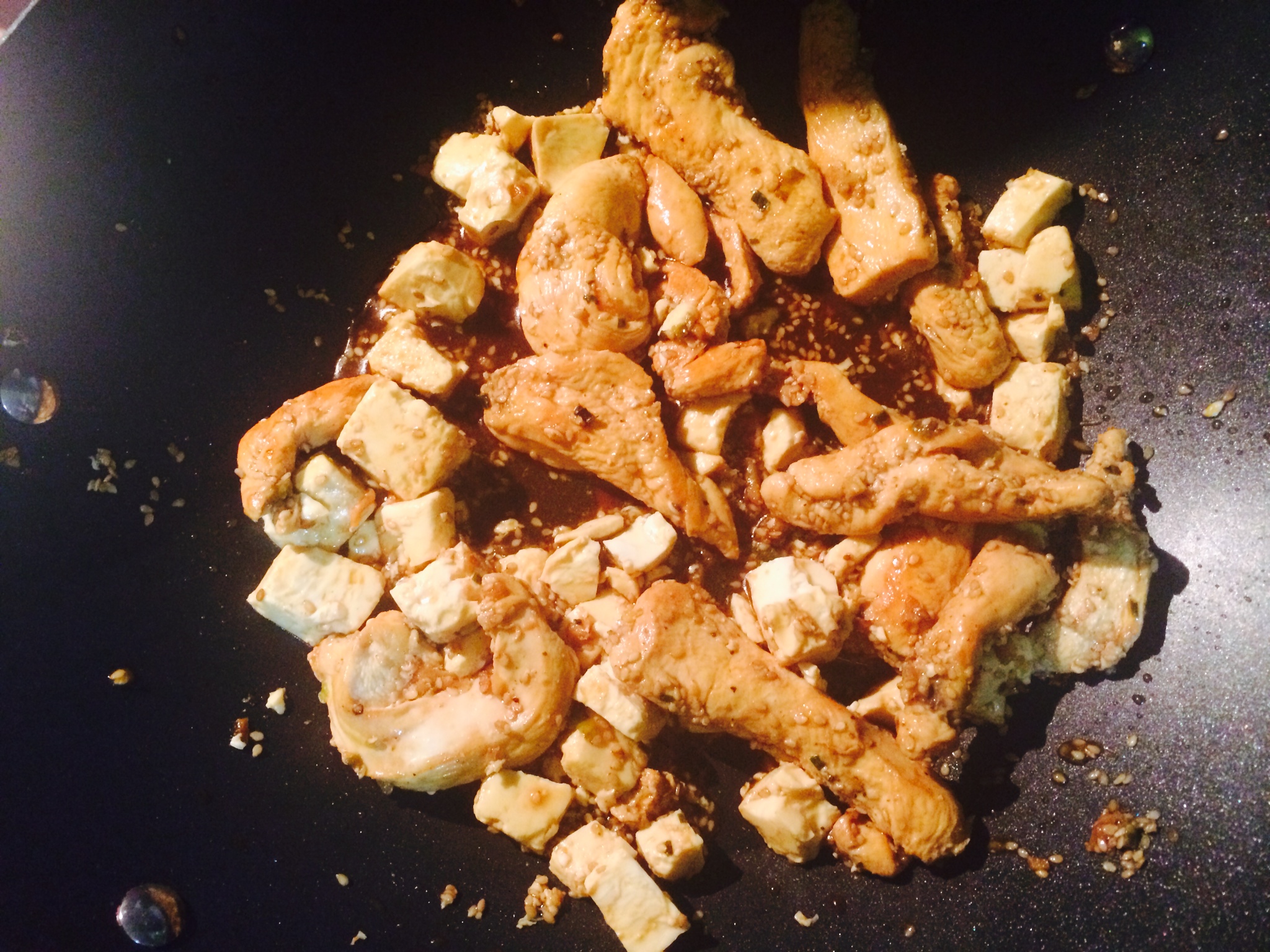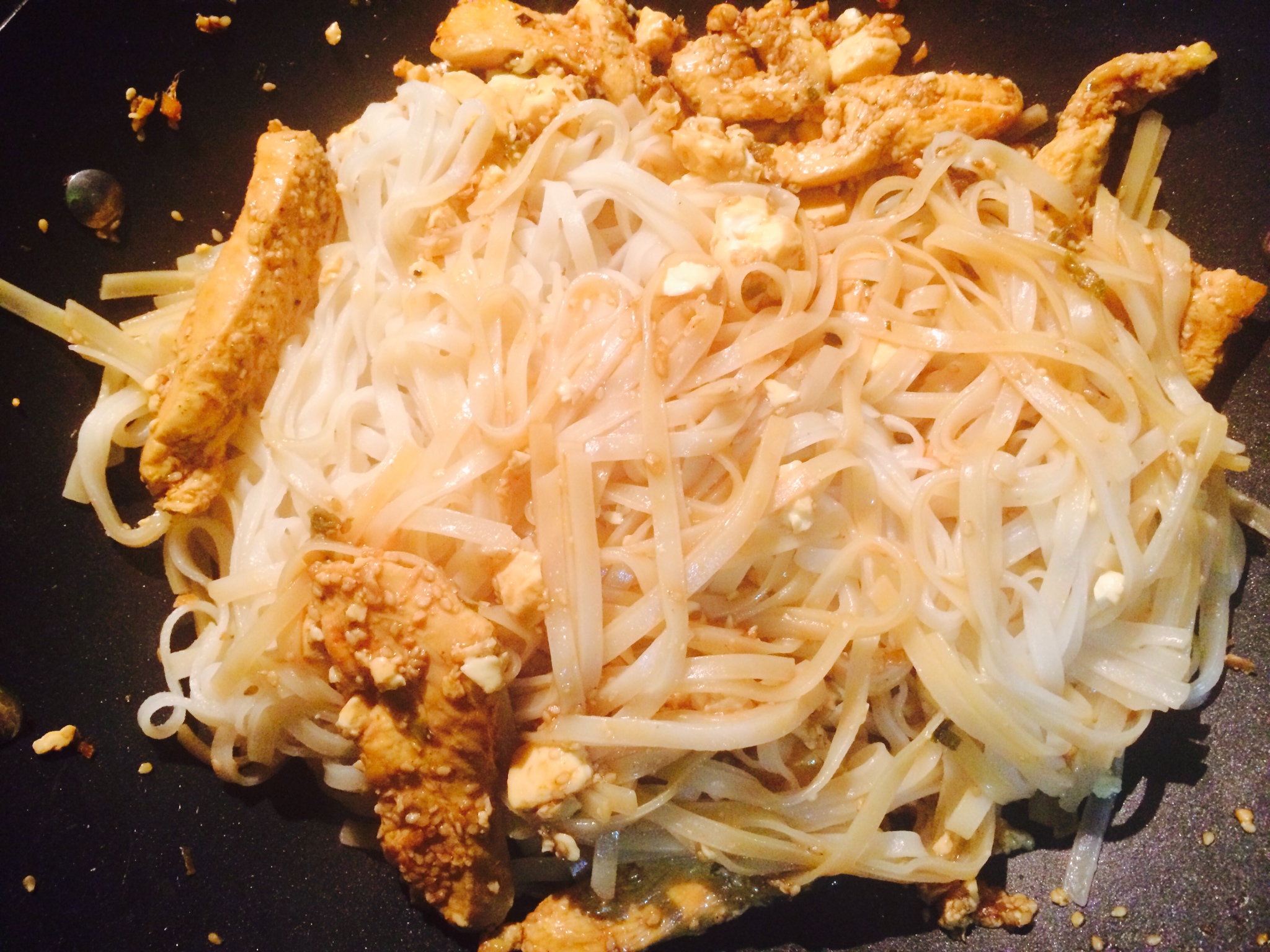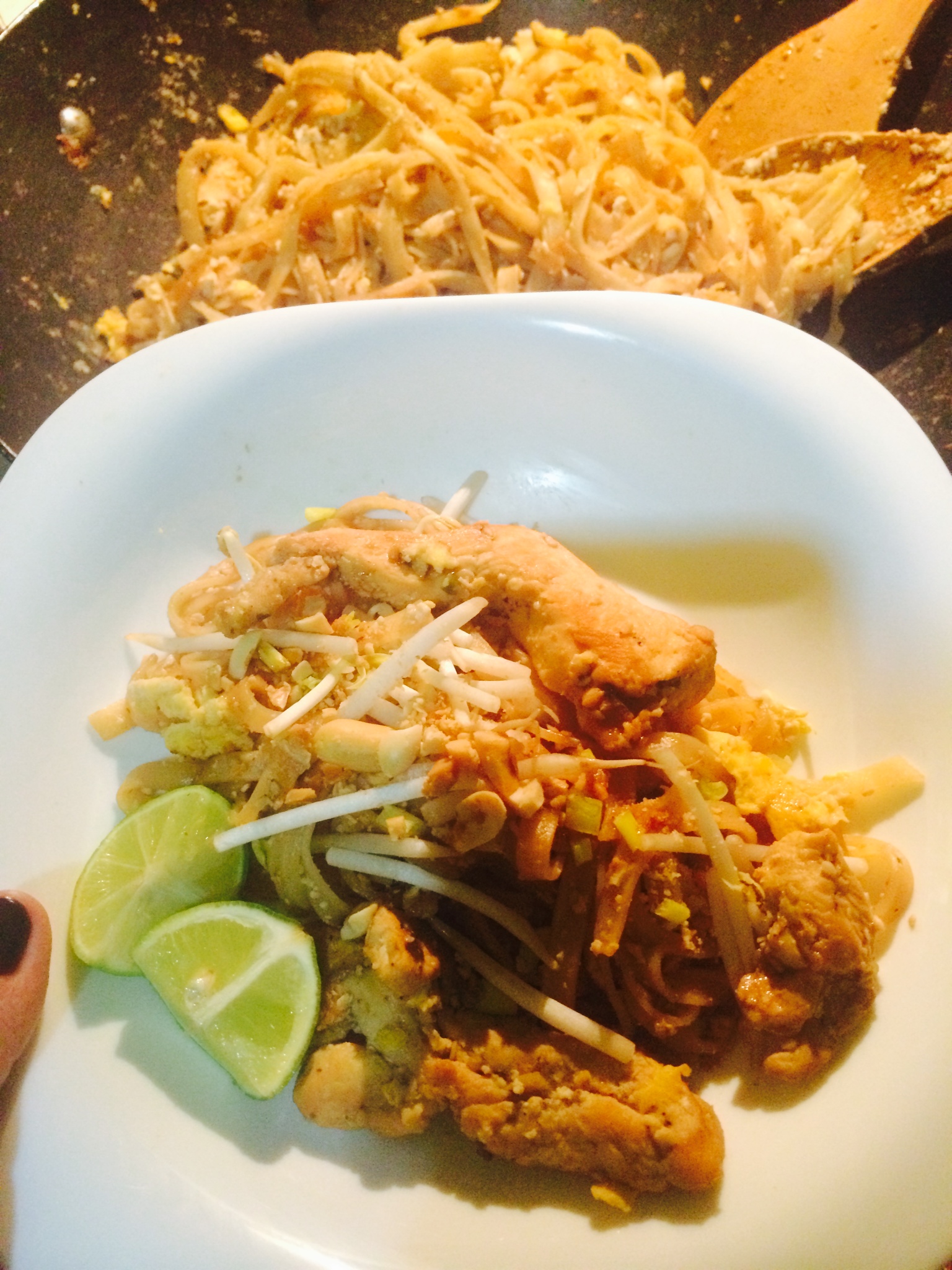 On a large bowl, place your chicken, sesame seeds, 1/4 cup of scallions, half your garlic and half the ginger. Mix well. On a large skillet, heat the sesame oil with the rest of ginger and garlic for 1 minute. Then add the chicken and cook well. Once the chicken is well cooked, add the tamarind paste, the fish sauce and the tamari soy sauce. Cook for 3-4 more minutes then add the noodles and mix. They should absorb the sauce and turn brown by now. On the pan, set the noodles aside and scramble two eggs with a fork. Once they're done, mix well. Serve while still hot and garnish with the rest of the scallions, peanuts, chilli powder and your choice of sauce. I used Sriracha. Hope you enjoy this as much as I do!
Bon Appetit!